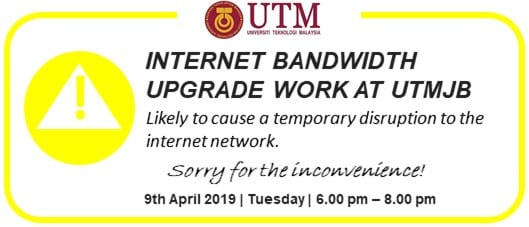 Please be informed that CICT will perform internet bandwidth upgrade work on the following date and time:
Date : 9th April 2019 (Tuesday)
Time : 6.00 pm – 8.00 pm
Therefore, access to internet network might be interrupted for user at UTM Johor Bahru during the upgrading work.
All difficulties are deeply regretted.
Thank you for your understanding and support.