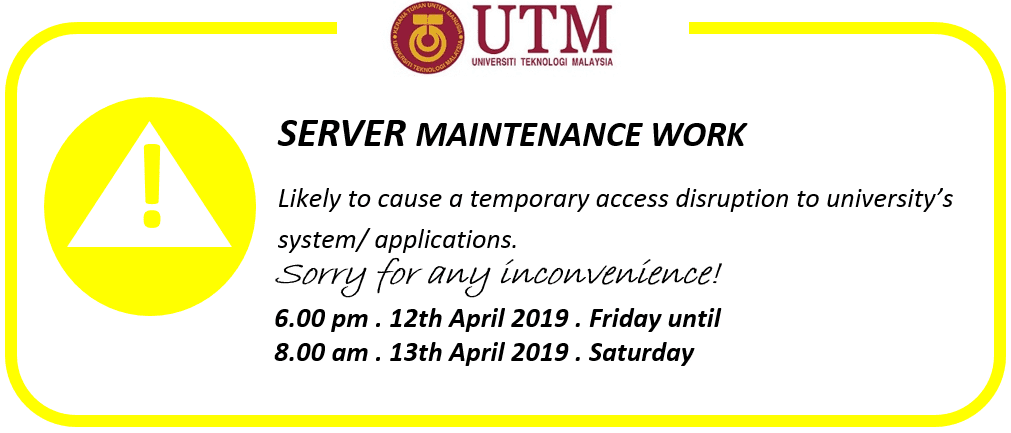 Please be informed that CICT will perform Server Maintenance Work at UTM Johor Bahru on following date and time :
Start time : 6.00 pm (12/04/2019)
End time : 8.00 am (13/04/2019)
The maintenance will be implemented in phases. Therefore, it is likely will cause a temporary access disruption to university's systems/applications.
All difficulties are deeply regretted. Kindly seek your cooperation to inform this to whom it may concerned.
Thank you.