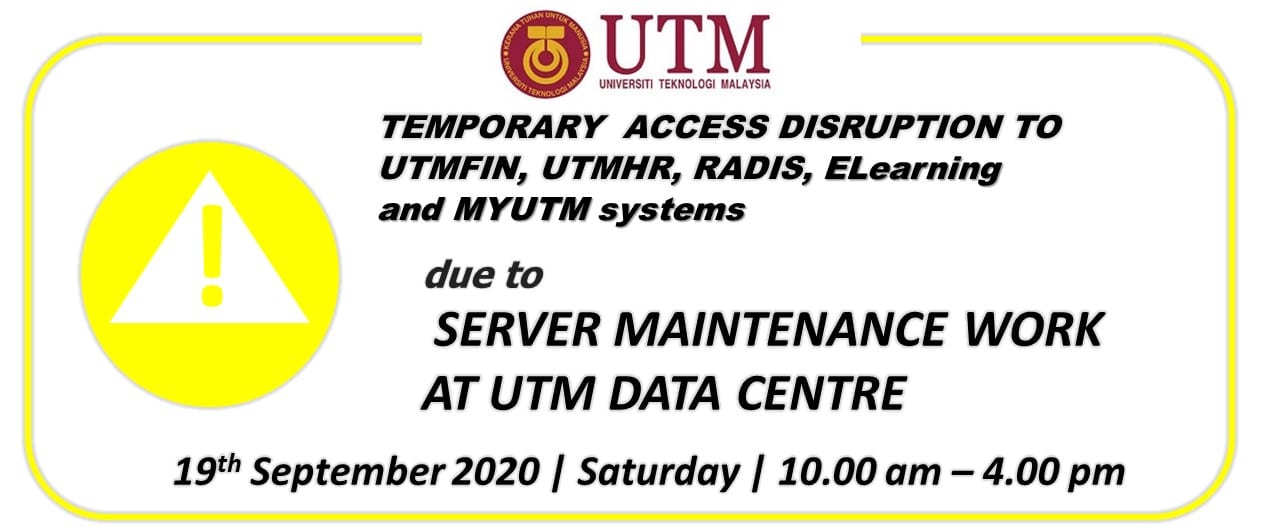 Assalamualaikum and Good Day,
Please be informed that UTMDigital will perform Server Maintenance Work at UTM Data Centre, Johor Bahru on the following date and time :
Date : 19th September 2020, Saturday.
Time : 10.00 am until 4.00 pm.
Therefore, it is likely will cause a temporary access disruption to UTMFIN, UTMHR, RADIS, ELearning and MYUTM systems.
All difficulties are deeply regretted.
Kindly seek your cooperation to inform this to whom it may concerned.
—
Thank you.
Best regards,

Digital Care,
Digital Services Department (UTMDigital),
Universiti Teknologi Malaysia.
CONTACT US Mobile Apps : DigitalCare@UTMSmart | Email : digitalcare@utm.my | Phone No : 07-5532136 (JB) / 03-26154440 (KL)