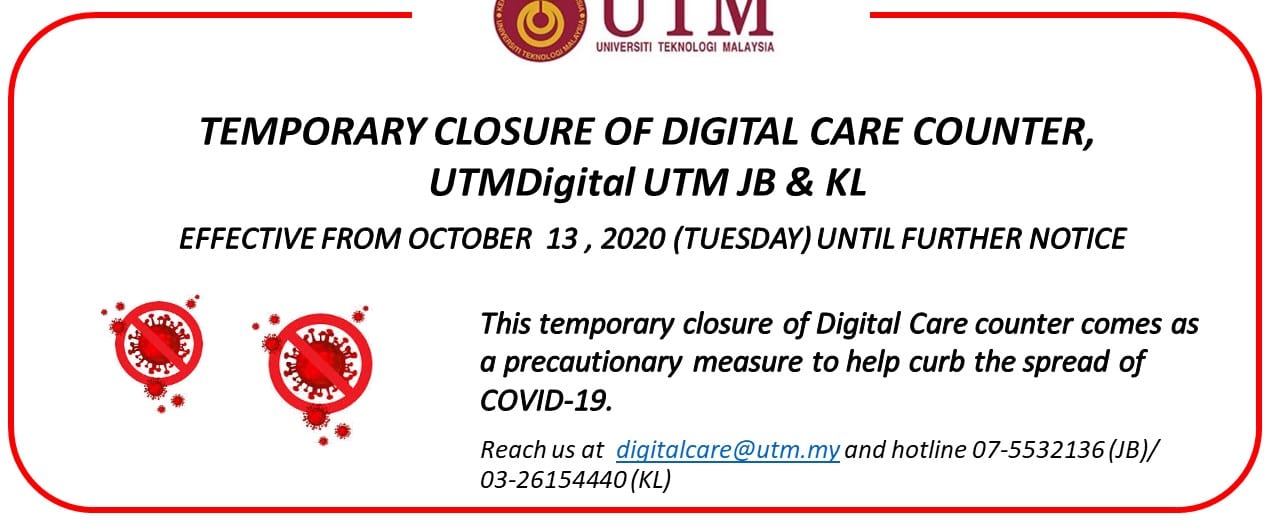 Please be informed that DigitalCare Counter, UTMDigital in UTM Johor Bahru and Kuala Lumpur campuses will be closed temporarily from 13 Oct 2020 (Tuesday) until further notice due to increase in positive cases of COVID-19 throughout Malaysia.
However, all ICT services and support are still available through the following channels: online sessions, phone calls and appointment-based request.
CONTACT US Email : digitalcare@utm.my | Phone No : 07-5532136 (JB) / 03-26154440 (KL) | Mobile Apps (Staff only) : DigitalCare@UTMSmart
Thank you.