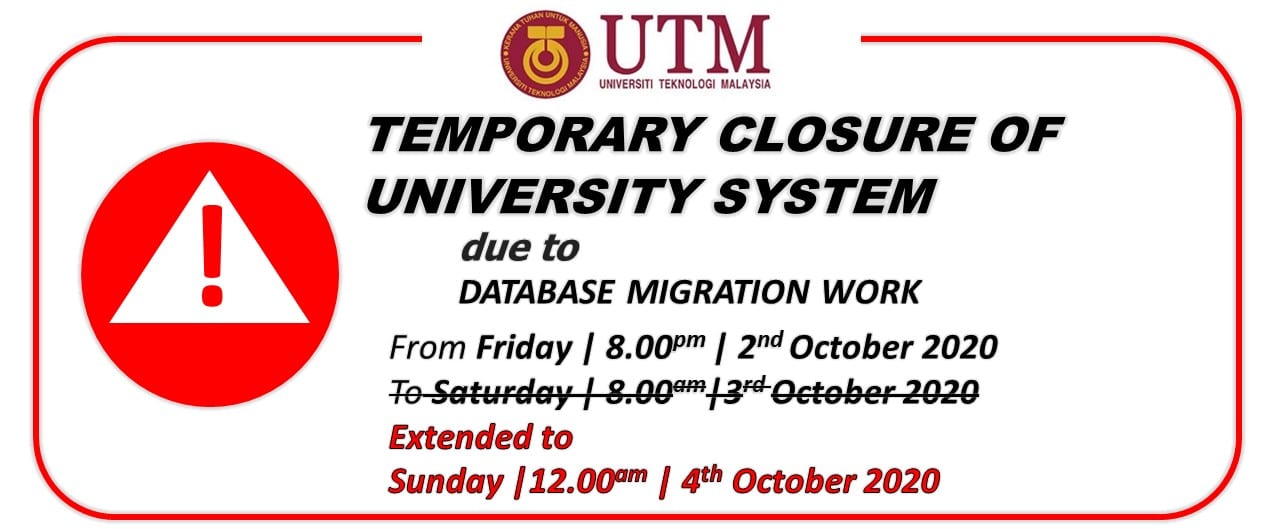 TEMPORARY CLOSURE OF UNIVERSITY SYSTEMS DUE TO DATABASE MIGRATION WORK
Please be informed that UTMDigital will perform university database migration work on the following date and time :
Start Date : 8.00 pm, 2nd October 2020 (Friday)
End Date   : 12.00 am, 4rd October 2020 (Sunday) 
Therefore, access to the following university systems will be temporarily suspended during the migration process :
– ePortFolio
– myLine
– eLearning-archive
–        ePrints  
All difficulties are deeply regretted.
Thank you for your understanding and support.
Best regards,
Digital Care,
Digital Services Department (UTMDigital),
Universiti Teknologi Malaysia.
CONTACT US Mobile Apps : DigitalCare@UTMSmart | Email : digitalcare@utm.my | Phone No : 07-5532136 (JB) / 03-26154440 (KL)