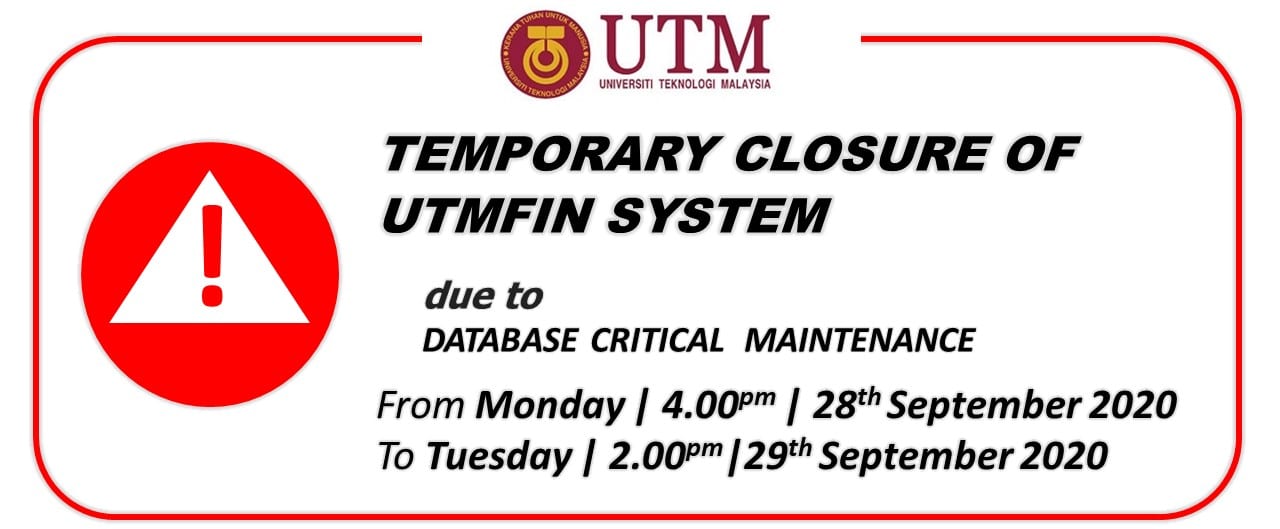 Please be informed that UTMDigital will perform critical maintenance related with UTMFin System Database.
Hence, there is temporary closure of the system at the date and time as follows:
Start time : Monday, 4.00 pm, 28th September 2020
End time : Tuesday, 2.00 pm, 29th September 2020
We apologize for any inconvenience caused.
Thank you for your understanding and support.
Best regards,
Digital Care,
Digital Services Department (UTMDigital),
Universiti Teknologi Malaysia.
CONTACT US Mobile Apps : DigitalCare@UTMSmart | Email : digitalcare@utm.my | Phone No : 07-5532136 (JB) / 03-26154440 (KL)