Adalah dimaklumkan bahawa Pusat Pembangunan Bakat & Kepimpinan, Jabatan Pendaftar, UTM Johor...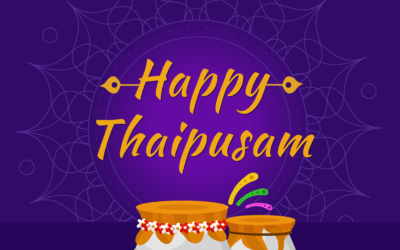 Please note that 5th Feb 2023,  is Thaipusam Day.  The office will be closed all day and  will open again on 6th Feb 2023. Sincerely, UTMDigital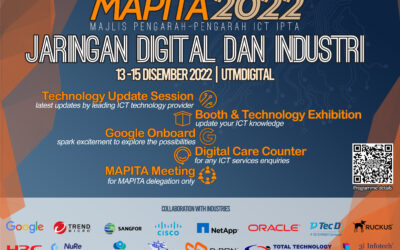 Greetings and Assalamualaikum, On the 13–15th of December 2022, UTM Digital Services (UTMDigital) will host the event "Digital and Industrial Linkages" at UTMDigital, D07, UTM JB. This three-day event will provide an opportunity to bridge the gap between the UTM...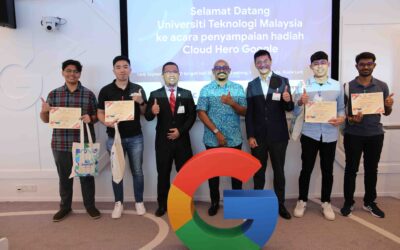 Satu majlis penyampaian hadiah kepada kesemua 6 pemenang Google Cloud Hero telah diadakan pada 13 September 2022 bertempat di Google Malaysia, Menara Axiata, Kuala Lumpur. Google Cloud Hero Hackaton dengan topik App Dev topic adalah satu program latihan percuma yang...
UTMDigital JB
Block D07
Department of Digital Services
Universiti Teknologi Malaysia
81310 UTM Johor Bahru
Johor Darul Takzim, Malaysia
Hours
Sun – Wed: 8.30am – 4.30pm
Thursday: 8.30am – 3.00pm
Friday – Saturday: Closed

UTMDigital KL
Department of Digital Services
Universiti Teknologi Malaysia
Jalan Sultan Yahya Petra
54100 Kuala Lumpur
Malaysia
Hours
Mon – Fri: 8.30am – 4.30pm
Sat – Sun: Closed