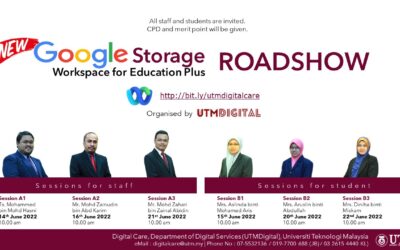 Since 2015, Google Workspace for Education has been subscribed and used by UTM. Google Workspace for Education software is a group of software that combines various software such as Gmail, Google Calendar, Google Drive, Google Collaboration Tools (Docs, Sheets &...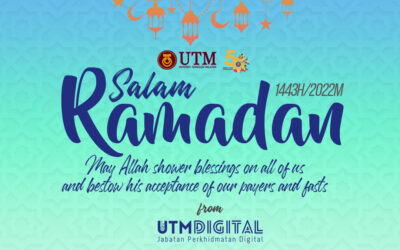 Kami warga UTMDigital ingin mengucapkan selamat menyambut bulan Ramadhan Al-Mubarak dan selamat berpuasa kepada semua yang beragama Islam. Terima kasih.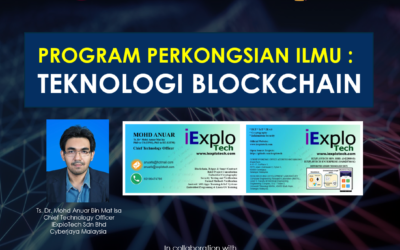 Adalah dimaklumkan bahawa Pusat Pembangunan Bakat & Kepimpinan, Jabatan Pendaftar, UTM Johor Bahru akan menganjurkan program seperti ketetapan di bawah:- Tajuk : Kursus Teknologi Blockchain (Siri 1) Tarikh : 21 Mac 2021 (Isnin) Masa : 8:00 pagi – 5:00...
UTMDigital JB
Block D07
Department of Digital Services
Universiti Teknologi Malaysia
81310 UTM Johor Bahru
Johor Darul Takzim, Malaysia
Hours
Sun – Wed: 8.30am – 4.30pm
Thursday: 8.30am – 3.00pm
Friday – Saturday: Closed

UTMDigital KL
Department of Digital Services
Universiti Teknologi Malaysia
Jalan Sultan Yahya Petra
54100 Kuala Lumpur
Malaysia
Hours
Mon – Fri: 8.30am – 4.30pm
Sat – Sun: Closed